The University of New Mexico's Seal
The University Seal is used in the most formal expressions of the University's identity, and as such must represent our traditions, culture and aspirations for the future. Beginning in 2019, the Division for Equity and Inclusion led a campus committee-led effort to develop a new seal design for UNM that encompasses these distinctive attributes. The committee accepted design submissions, and provided an opportunity for campus community input before forwarding the recommended design to the President and Regents.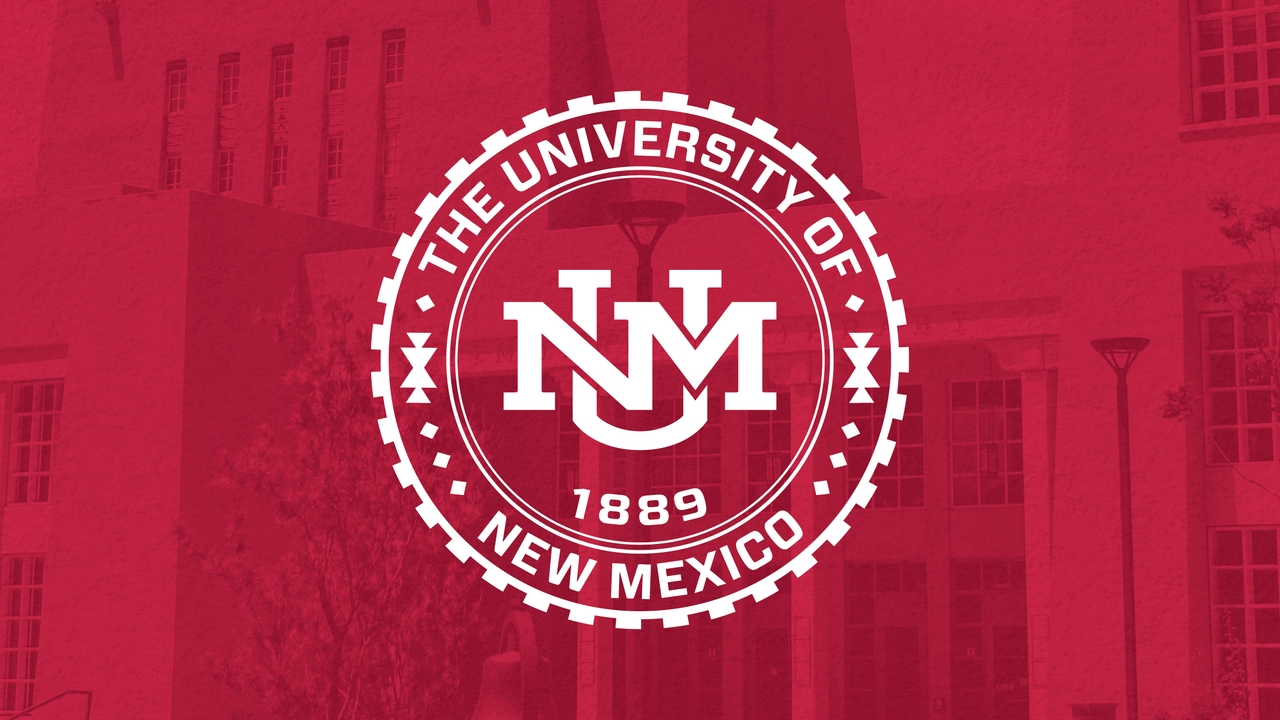 After a lengthy process, The University of New Mexico's Board of Regents recently adopted a new official seal, which will be implemented throughout 2021. The new seal is a simple block lettered design that is centered with UNM's new logo and the institution's founded date encompassed by a southwestern theme.
As part of the selection process, a UNM Seal Committee was created that sought a new original design that exemplified the University's past, present and future. Founded in 1889, UNM sits on the traditional homelands of the Sandia Pueblo. The original peoples of New Mexico – Pueblo, Navajo, and Apache Tribes – have significant connections to the land. UNM is New Mexico's flagship institution and the only Research 1 university in the state. It is designated a Minority Serving Institution by the U.S. Department of Education. The goal of the seal committee was to choose a design that reflects UNM's academic mission or the history and future of New Mexico's flagship institution while also celebrating the many cultures which coexist within the state.
Submission details and requirements info.
Conditions of entry and eligibility info.
Submission review and honorium info.